sweatin the small stuff
The "makes sense to me" quote of the week.


"Alcohol makes fans fight. But cannabis smokers will be shaking hands and singing along together."


The reasoning behind letting soccer fans in jolly old England partake of the dinkie-dow during national soccer games.

Fans in England will be allowed to smoke dope before Sunday's soccer game with France to keep them calm. Bobbies at the stadium plan to crack down on drunken supporters while turning a blind eye to those spotted puffing on a spliff. Pot-smoking fans have been assured they will not be arrested, cautioned or fucked with. The Portuguese police have had a "Here We Blow" policy for some time that has helped reduce the fisticuffs between rival fans. The Legalize Cannabis Alliance said: "If people are drinking they lose control, if they smoke weed they don't. Dutch police used a similar policy at the Euro 2000 games and England's hooligan elements were found to be too stoned to fight. A police spokeswoman said: "If people cause a problem through drugs and become a menace then police will take action. But when this doesn't happen why should the police be the ones making the fuss?" More than 600 officers will be on duty for England's opening group game at Lisbon's Stadium of Light. Fans who seem to be drunk may be breath-tested and refused entry. Reports have it that local food vendors are stocking up on the fish & chips and shit as a precautionary measure.

And in another good teacher fucked over by the Man.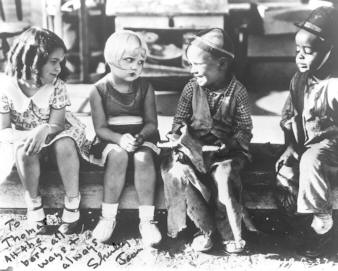 Lori Thomas, 48, who has taught for six years at Inner-city schools, said she was stunned when a 10-year-old boy called a third-grade girl a stanky-assed cunt back in March. So instead of having the little foul mouthed bastard suspended, she hauled his ass to the nurse's office and washed his mouth out with soap tellin him to never as long as he breaths utter that term again. The little foul mouthed bastard apparently kept his shit in check for the rest of the day and even after getting home never complained about his teacher's treatment. But his brother ended up dropping a dime on the teacher and she was suspended indefinitely, even though more then forty relatives of students in her class have since asked for her reinstatement.
"Old-fashioned ways work, and you can lick my old teacher's ass"
Lori was heard to utter as she let the door slam shut behind her.
"and the monkey flipped the switch"